Live on the Hudson
March 3, 2018
Buy tickets
The Hen Hud Football Parents Club
and the HHCEF

are hosting the first ever
Hen Hud 5K Color Run!

June 4, 2017
Registration – 8:30 am


Run start – 9:30 am

2016-17 Grant Application Deadlines
Fall 2016          November 1                  Spring 2017      UPDATED April 1
The HHCEF is offering grants of $1,000 each during our Fall 2016 & Spring 2017 grant cycles. 
(Grant applications submitted outside the two cycles will be considered on a case-by-case basis.)

__________________________________________________________
HHCEF Tribute Bricks
We are pleased to announce that Phase 1 of the HHCEF Tribute Brick Wall is complete and we are now moving on to Phase 2.
With over one hundred bricks already, the HHCEF Tribute Brick Wall celebrates, honors and memorializes graduates, alumni, staff,
and supporters of the Hen Hen community.
We invite you to purchase a Tribute Brick today and be a part of the legacy!
The HHCEF Tribute Brick Wall
This slideshow requires JavaScript.
The HHCEF Tribute Wall is located in the Hendrick Hudson High School courtyard in the back of the high school between the Dome and the cafeteria.
__________________________
Thank you to the Hen Hud community for your support! 
The
HARLEM WIZARDS v. THE HHCEF ALL-STARS
basketball game
on November 19, 2016
raised nearly $10,000 for educational grants to our schools and community organizations!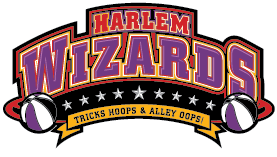 Many thanks to our HHCEF ALL-STAR TEAM:
RETURNING COACHES
Mr. Glashoff & Mr. Kisslinger
PLAYERS
Superintendent Hochreiter
Principal Kramer & Principal Torrisi
Teachers & staff:  Mrs. Blitzer, Mrs. Booth, Mrs. Boyle, Mr. Bruno,
Mrs. Cavalieri, Mr. DeLeo, Mrs. Fucheck, Ms. Gagne, Mr. Hirsch,
Ms. Kaufman, Mrs. McCormack, Mrs. Pereira, Ms. Retallick,
Mr. Wiener, Dr. Wynne, & Mr. Zollner
________________________________
Congratulations to our 2016 Senior Scholarship Award Recipients!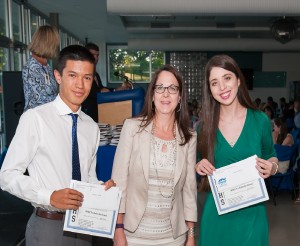 2016 HHCEF Scholarship Recipients Kennan Ewing and Catherine Barra
with Board member Beth Gruber
Click here for list of past recipients
__________________________________________________________
HHCEF is CELEBRATING its 20th YEAR!

The 2015-16 school year marks the 20th anniversary of the Hendrick Hudson Community Educational Foundation's formation – the beginning of its enduring commitment to improving education for all members of the Hendrick Hudson community.
Support our 20th Anniversary Appeal!
Annual Appeal Letter from Superintendent Hochreiter
HHCEF 20th Anniversary Brochure
To donate, click on the secure link to PayPal above or click on the link below
to access our mail-in form.
20th Anniversary Annual Appeal Mail-in Form
__________________________________________________________
Our Grants
Since 1995, our grant program has had a significant impact throughout the District and our community. The HHCEF has donated funds for music programs; Project Lead the Way engineering and biomedical courses; technology improvements; athletics; art electives; teacher training; free courses at the Hendrick Hudson Free Library – the list goes on and on.
Click here for listing of grants awarded and pictures of HHCEF grants in action
Please help us to continue funding exceptional educational initiatives in the Hendrick Hudson community in the years to come!
__________________________________________________________
| | |
| --- | --- |
|  Like us on Facebook |   |