HHCEF is CELEBRATING its 20th YEAR!

The 2015-16 school year marks the 20th anniversary of the Hendrick Hudson Community Educational Foundation's formation – the beginning of its enduring commitment to improving education for all members of the Hendrick Hudson community.
Our Fundraising
Over the years, the HHCEF has become known for hosting events that bring the community together,
like the Not Necessarily Talented Talent Show, the Foundation Fest,
the Harlem Wizards vs. Hen Hud All-Stars basketball game
and the Healthy on the Hudson 5k Race/Walk and Health Expo.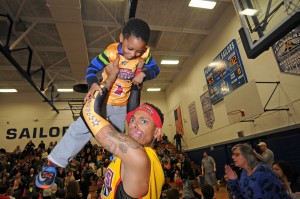 Support our 20th Anniversary Appeal!
Annual Appeal Letter from Superintendent Hochreiter
HHCEF 20th Anniversary Brochure
To donate, click on the secure link to PayPal above or click on the link below
to access our mail-in form.
20th Anniversary Annual Appeal Mail-in Form
Our Grants
Spring 2016 Grants Just Awarded!
Since 1995, our grant program has had a significant impact throughout the District and our community. The HHCEF has donated funds for music programs; Project Lead the Way engineering and biomedical courses; technology improvements; athletics; art electives; teacher training; free courses at the Hendrick Hudson Free Library – the list goes on and on.
Click here for listing of grants awarded and pictures of HHCEF grants in action
Please help us to continue funding exceptional educational initiatives in the Hendrick Hudson community in the years to come!
The HHCEF Tribute Brick Wall
This slideshow requires JavaScript.
 The HHCEF Tribute Wall is located in the Hendrick Hudson High School courtyard in the back of the high school between the Dome and the cafeteria.
Two ways to order HHCEF Tribute Bricks:
__________________________________________________________

Congratulations to our 2015 Senior Scholarship Award Recipients!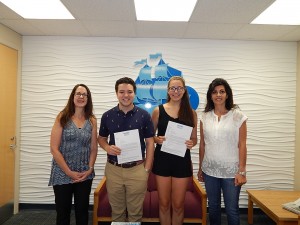 2015 HHCEF Scholarship Recipients Jazz Munitz and Emily Aurand with Board members Beth Gruber(left) and Lisa Tieche (Click on image to zoom)
Click here for list of past recipients
2015 HARLEM WIZARDS V. HEN HUD'S ALL-STARS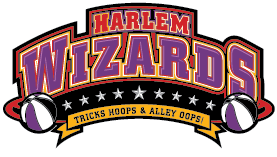 ________________________________________
2015-2016 HHCEF Grant Program
Grant Cycle Deadlines
Fall Grants – $1,000 each                                      November 1, 2015
Spring Grants – $1,000 each                                        March 1, 2016
2015-16 Update: We will not be awarding Innovation in Education grants this year.