Or print our contribution form at the link below
and mail it with your check made payable to HHCEF,
P.O. Box 114, Montrose, NY  10548
Our 20th Anniversary Appeal
The Hendrick Hudson Community Educational Foundation, Inc. is a nonprofit organization incorporated under Section 510(c)(3) of the Internal Revenue Code. Your contributions to HHCEF are deductible for federal income tax purposes to the fullest extent of the law.
A copy of our latest annual report may be obtained, upon request, from the organization or from the New York State Attorney General's Charities Bureau at: 120 Broadway, 3rd Floor, New York, NY 10271.
Contributions may be made by check and mailed to: HHCEF, P.O. BOX 114, MONTROSE, NY 10548, or by credit card via PayPal through the secure link above.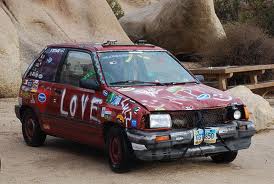 Have an old car, boat, truck, motorcycle, RV, snowmobile or jet ski you don't know what to do with??  If so, HHCEF has the answer!
DONATE IT!!
Donate your car or any motorized vehicle and the net proceeds will go to the HHCEF!
It's simple.  Just visit www.donationline.com and fill out their online donation form.
Or, call DonationLIne at 1-877-227-7487 and one of their operators will assist you.
Remember to specify HHCEF as your charity!
Donation Line, an accredited BBB member with an A+ Rating, is one of the largest and most trusted car donation processing centers in the United States. (Source: donationline.com)